You all know all about me because we have already spent a year together! This is a great opportunity for us to go forward with our learning together and I'm really thrilled to be teaching you all in Y6.I have been a teacher at Thrybergh Primary School since 1997. For most of that time I have taught in Year Six, and to be honest I love teaching year 5 and 6. My absolute favourite subject to teach is maths, followed closely by science, P.E. and history.
I live with my husband, Craig and my 14-year-old daughter, Darcie. We also have a rescue greyhound from Peterborough Retired Greyhound trust called Inka and a very badly-behaved terrier – Marley. Darcie also has Pudding, the world's fattest hamster! My favourite hobbies are horse riding and dog-walking. As a family we love to go to Robin Hood's Bay, Whitby, Norfolk (on the boat) and the Isle of White using our little touring caravan. This year we are also branching out into camping just in a tent too.
Meet your teaching assistants
Hi, My name is Mrs Slater, my role in school is to work across key stage 2 but I mainly work in year 6. I deliver intervention groups and I do before and after school booster groups.

When I'm not in school I enjoy watching films and relaxing at home. I love spending time with my family especially my Granddaughter Nellie, we have lots of fun.


My name is Mrs Thomas, here is a little bit of information to introduce myself.
I have worked at Thrybergh primary for many years. I'm currently working in KS2. My role is to support the class teacher. I also deliver intervention groups and do before and after school booster clubs.

When I am not at school I love to read and spend time with my family. I am a mum to four adult daughters and a Nannan to 5 grandchildren who I adore. I love spending days out with them, we have lots of fun.
Welcome to Class 4/5. Your child's teachers are Miss Pearson, Mrs Burnett. Our class teaching assistant is Mrs Thomas. Miss Pearson will be your child's class teacher from Monday through to Wednesday lunchtime and then Mrs Burnett will be the class teacher from Wednesday afternoon onwards. Mrs Thomas will be in class all week to help support with learning and run any
interventions that we feel your child may benefit from. We are extremely proud of our team and we are looking forward to your child joining our class.

The school day starts at 8:40am and learning starts immediately after so
it is vital that your child arrives on time. The school day ends at 3:15pm and
children will need to be collected by an adult from the door that leads onto
the bottom yard.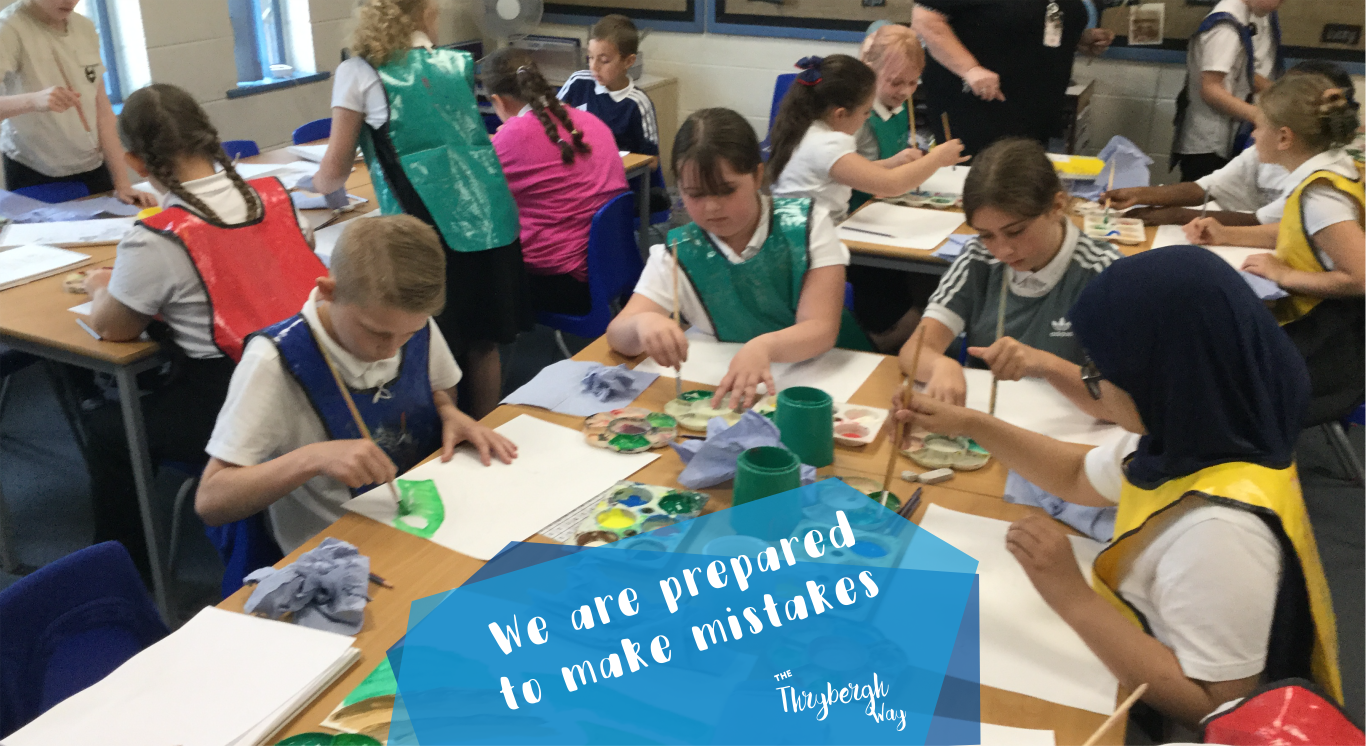 In Art we have been learning about the work of Caroline Appleyard. We have identified her style of painting and used this to create our
Read More »