Hello! My name is Mrs Smith. You might know me as Miss Bentley but recently I got married so now I have a different name. When I am not at school I like to go on long walks in Derbyshire with my dog, who is called Ronnie. My favourite kind of walk would be on a very cold and sunny day so I can put my hat, scarf and wellies on! Ronnie needs a lot of exercise so she keeps me very fit.
When I have some spare time I like to bake. My favourite things to bake are cupcakes and lemon drizzle cake. I also love to watch football at the weekend. Mr Smith supports Liverpool so we cheer them on together when they are playing.
My name is Mrs. Kelsall, here's a little about myself and what I get up to when I am not working in school. In my spare time myself and my husband volunteer and run Rotherham Sea Cadets. I'm the Executive Officer and we teach children between 10-18 years of age. We help them to gain confidence and give them life skills to better prepare themselves for whatever life has in store for them. I presently hold the Royal Navy rank of Petty Officer and I get lots of enjoyment from it. I also have two children and we all do this hobby together as a family. This hobby does take most of my time up, but when I do get a few minutes I love craft and making cards.


Hello! My name is Miss Rowland and I am your class teacher alongside Mrs Smith. I am so excited I get to teach you all this year. I thought I would tell you all a little bit about myself. At the weekend one of my favourite things to do is try new restaurants and eat lots of their tasty food. I really enjoy going on long walks and discovering new places with my family, I especially like taking a little picnic with me and cosy hot chocolate when I go on winter walks. However, the thing I like the most is winter because I love Christmas. I love baking jam and lemon tarts, decorating the Christmas tree and watching Christmas films.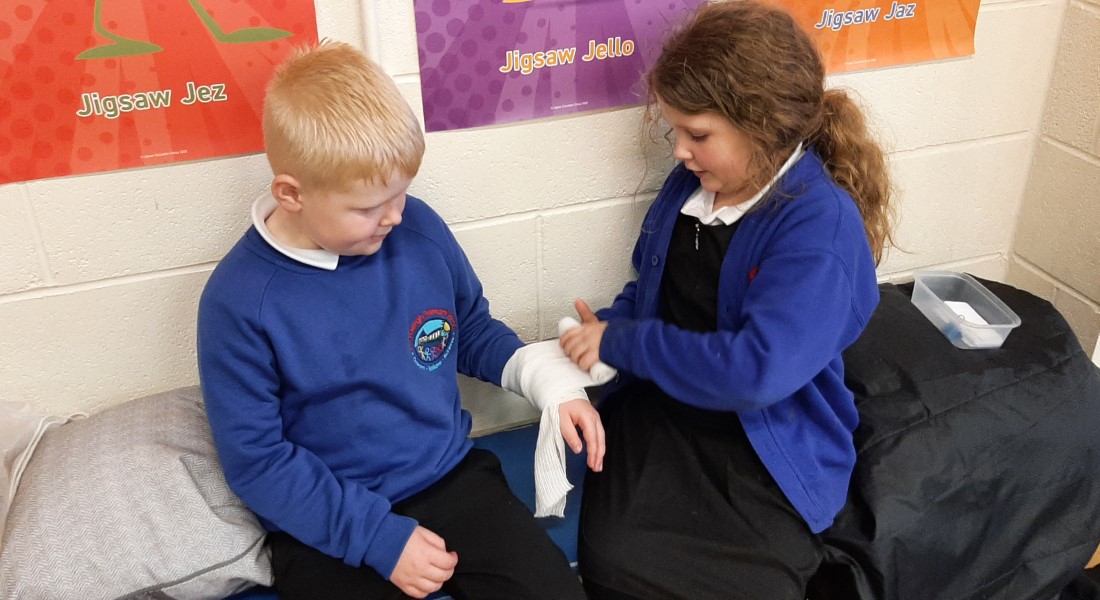 Yesterday the children took part in a First Aid lesson. The children learnt what to do if someone is bleeding, choking or has a burn.
Read More »